Hello my loves!  Saleena Hax here and I am here to brag about the joy of art encased around the human form in such a way that it could only be  a Pipins and in this case it is the awe-inspiring "Rêve de Jour" and  as you can see..It is art personified and I dont even know what to start on first.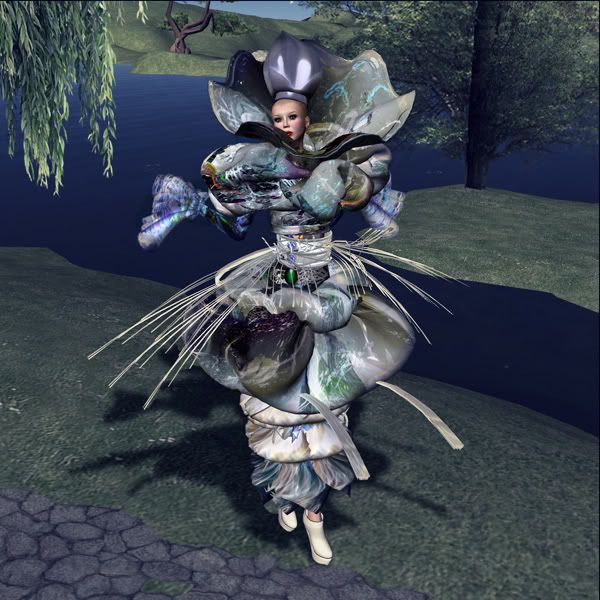 The color? the style?  Well I am going to dive in with the fact that this fit me  nearly perfect right out of the box and I didnt have to mess with any of that prim resizing stuff (thank goodness because I always lose that fight) Just look at it, the color swirls with the colors and textures of a true painting and that adorable hat just tops off the entire ensemble in such a perfect way that it really gives a great twist to the vision of a edgy avante kimono!  So please stop in to
Style: Kimono/Pipins-Shoes/Finesmith Kick!