Hello my angels, NYU creator and genius, NyuNyu Kimono, did it again and she did it with her heart as she always does!  I am showing off  her Relay For Life 2012 Exclusive dress shown here in  3 styles and in the spirit of  the event and fashion show, I thought I would do it with a little story of my own…
One day, a little girl named Saleena went to the doctor because she found something …weird..in her breast and the doctor put her through surgery and tests.  He told her that she had a ..malignancy..and her world came crashing down.
She was so scared and angry but more than anything, she couldnt put her momma through this.  Saleena yelled, cried and cursed Heaven and all who could hear her "Dont do this to her, not now" as tears fell down her face. But she had to pull it together.  Her newborn nephew would need her in the years to come and there was still so much to do.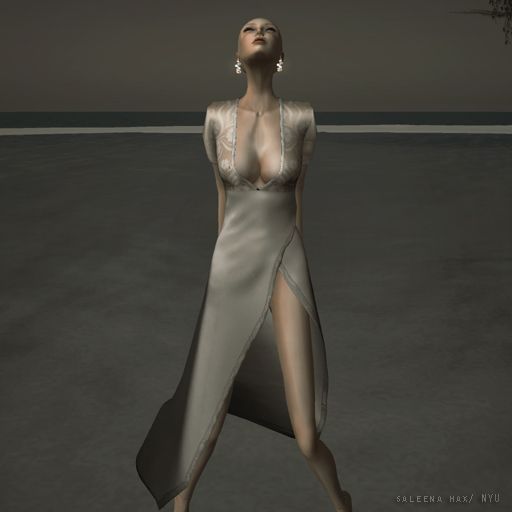 So with a strong but steady gaze, Saleena spat "Stop, I am not ready, you cant have me" at Death "I have stuff to do and you're in my way!" and she set about dressing up as a clown on Saturdays to make the sick children find their smiles again and she got involved in helping others that had this disease and she found more and more warriors!

Saleena knew that one day, along with her hair, losing her breast would be a possibility but what she would gain would be everything!  Her breasts didnt define who she was as a person or even as a woman.  She is and ever will be Saleena Hax and nothing, especially some disease, was going to take that away so everyday, that little girl goes back into the fight and she always needs more warriors…..Wanna join?
100% of the sales from this purchase will be donated to American Cancer Society.
For more info. about RFL, please visit the website at http://http://www.relayforlife.org/SecondLife