Hello loves, I am so glad to be part of the Vintage Fair Bloggers and because of that and our combined continued hardwork I am able to show you this wonderful collection from Cruella Pennell of Adoness!   Yes I am talking about the "Odessa" and the hair that tops it off perfectly the "Octavia" both exclusive items just for Vintage Fair 2012!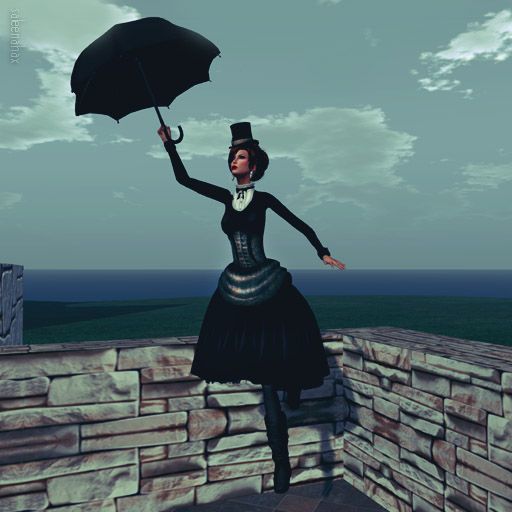 Perfect for Steampunk, RP or just paying homage to the wonderful Victorian era, this ensemble is sure to make heads turn and women want!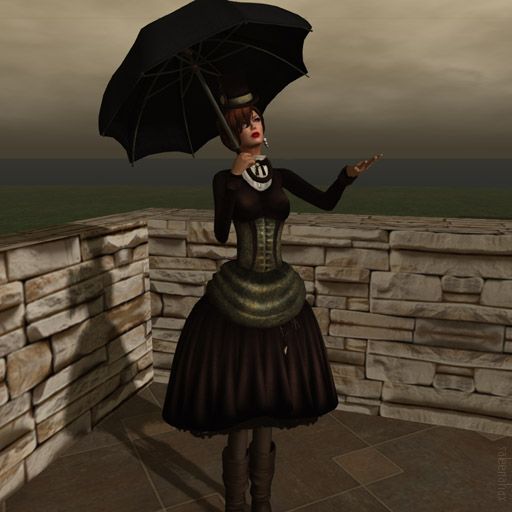 With the great fit and the jaunty monocle and top hat, how can you go wrong?  Well at Adoness, you dont have to worry, they got you covered head to toe!
–Adoness-Odessa  <Vintage Fair 2012>
–Adoness Octavia <Vintage Fair 2012>
–LISP-Rainy Days Umbrella w/Poses